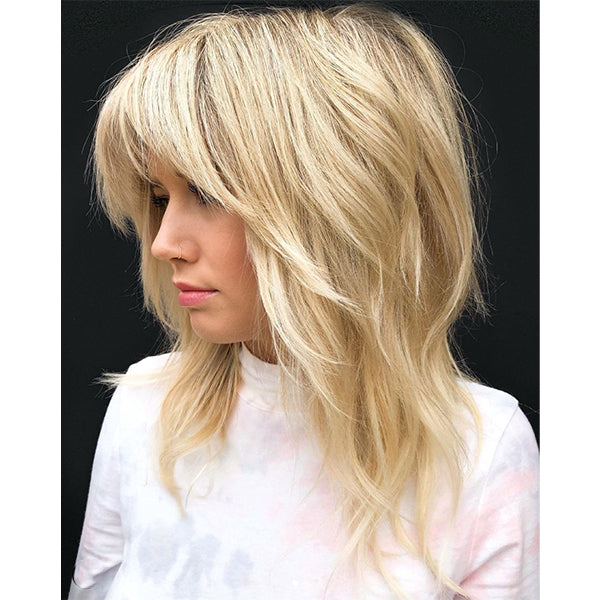 ARC Scissors Featured In Glamour Magazine
"These '70s Hair Trends Will Be Everywhere This Summer"
By now, we have seen the shag claim its fame as this season's hottest hair trend! ARC Master Hair Architect Rachel Williams (@rachelwstylist) is featured as a headlining image on Glamour.com for her modern shag in Glamour's summer '70s hair trends article. 

Click here to read the full article on Glamour, written by Elle Turner!
Sitting alongside the iconic Farrah Fawcett, Rachel's modern shag embodies serious '70s hair inspo with the textured chops and soft layers everyone is after this summer! This look was created using the ARC Designer Series 6" Phantom II Scissors and the Symmetry 30/2 Reversible Blender for gorgeous precision and blended edges. 
Scissors Used:
ARC Symmetry 30/2 Reversible Blender
"I love my 6" PHANTOM II from ARC™ Scissors because it is so versatile—it takes you through a haircut from wet to dry. They're my go-to because they stay sharp and I love their perfect weight!" says, Rachel Williams.