How To Cut Fall's Hottest Haircuts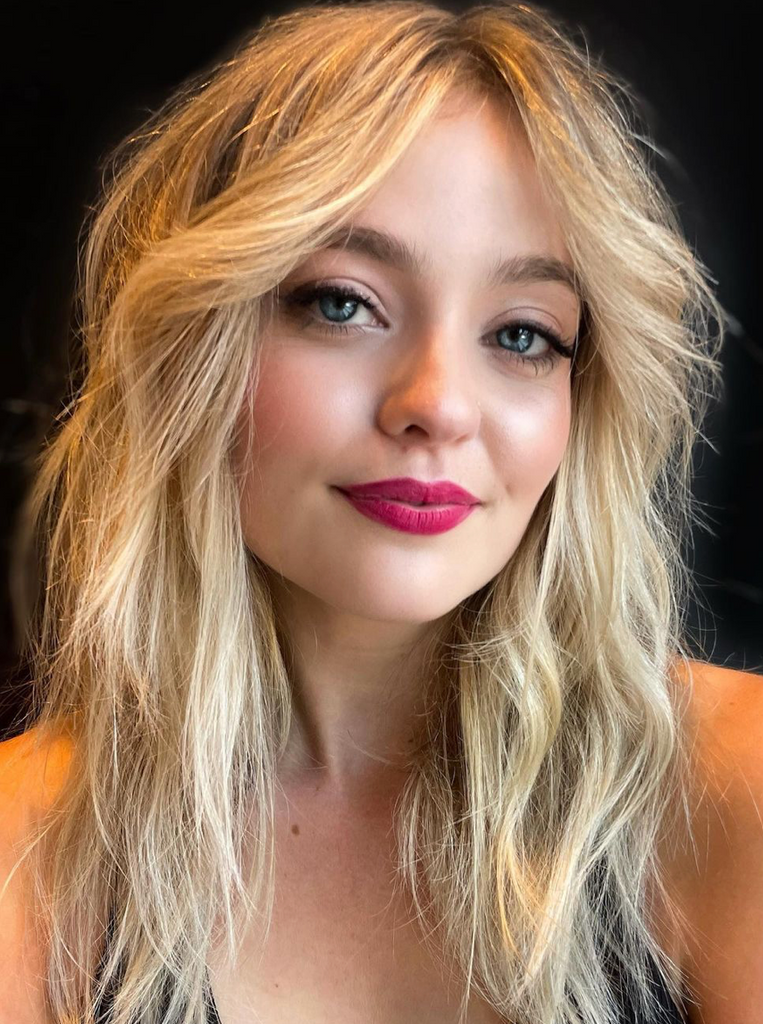 ICYMI, The ARC™ Scissors Team took the stage at The BTC Show this year and their segment was PACKED with fresh cutting approaches and tons of knowledge. They delivered tips and tricks on how to cut this season's most requested cuts so scroll through to read them all.
1. Curtain Bangs
Adding a fringe is one of the quickest ways to update your look for fall. When fringe queen Rachel Williams (@rachelwstylist) took the stage, she gave her tips on how to create the perfect face-framing curtain bang on any client.
One of the trickiest elements of cutting a bang is figuring out where to start the section. If you go too far back, you risk cutting into the perimeter and creating a super-heavy bang which can be hard to correct. Rachel's go-to trick is to take a cutting comb and lay it flat on the head. She likes to pivot it until it starts to curve and she feels the shape of the head changing and that is where she starts her fringe. 
Cutting a bang takes precision and detail and for this, Rachel loves the ARC™ Scissors Phantom II. "I do a lot of texturizing as I cut. It's very important to me to have a very sharp shear because of the way I cut," explains Rachel. 
Instagram via @alexusestellehair
2. Barely There Layers
For the client that doesn't want to lose length but struggles with lifeless hair that just kind of hangs there, Matt Swinney (@matt.swinney) has the solution. The key to this look is a strong perimeter and just the right amount of layers. To keep the perimeter solid, Matt recommends keeping the cutting comb parallel to the floor. This will avoid lifting the hair and creating graduation at the perimeter.
To avoid the dreaded "three-layer haircut," Matt starts in the back, working his way around the head taking vertical one-inch pie-shaped sections and cutting diagonally from knuckle to fingertip. Matt then point cuts the section for a soft, seamless finish using the ARC™ Scissors Paragon II.
 Instagram via @bescene
3. French Bob
This is a cut that seems to never go out of style and with its stunning silhouette and universally flattering shape, we can see why! Linh Phan (@bescene) took the ARC stage for the first time and slayed this cut. One of his essential tips to ensuring your silhouette remains strong is to keep your layering internal. 
If you go above the parietal ridge and create layers through the top, it can create unwanted roundness in your shape. In addition, overlayering too much throughout the top will create thin ends and weaken the shape of this cut.  
Linh primarily cuts dry, and what better tool to use than the dry cutting expert, the ARC™ Scissors Paragon II. This scissor is designed for precision, slide, and point-cutting techniques on dry hair. Linh's model had thick, coarse hair and the Paragon II's razor-sharp, incredibly durable steel blades easily push through any texture. 
Instagram via @chrisjones_hair
4.  Cool Girl Bob
If a super blunt look intimidates your client but they still want that strong perimeter, enter the "soft blunt" bob. Chris Jones (@chrisjones_hair) has mastered this look and a big factor of this finish is his scissor choice. Chris loves to cut his perimeter with the ARC™ Scissors SYMMETRY 10/10 Reversible Blender. "While a scissor takes out 100% of the hair, the 10/10 takes out 40%. Think of it like sketching with a pencil versus with a sharpie", explains Chris.
Head position is key to avoid an A-line silhouette. Chris suggests constantly checking your client's posture to make sure they haven't adjusted to look at their phone. For a level perimeter, Chris recommends to "keep the head into position and loosely let the hair fall over the ear."
Instagram via @styled_by_carolynn
5. Textured Lob
Creating texture while maintaining length can be tricky, but Carolynn Judd (@styled_by_carolynn) has mastered this art perfectly. To create invisible texture, Carolynn uses her signature shear shattering technique to create internal short layers. This creates support for the length and gives it shape.
Because she cuts from wet-to-dry every day behind the chair, Carolynn loves the ARC™ Scissors Phantom II. This is an all-around versatile scissor that can be used on wet or dry and can carry you through a haircut from start to finish.