Meet The Mixie—Hair's HOTTEST New Trend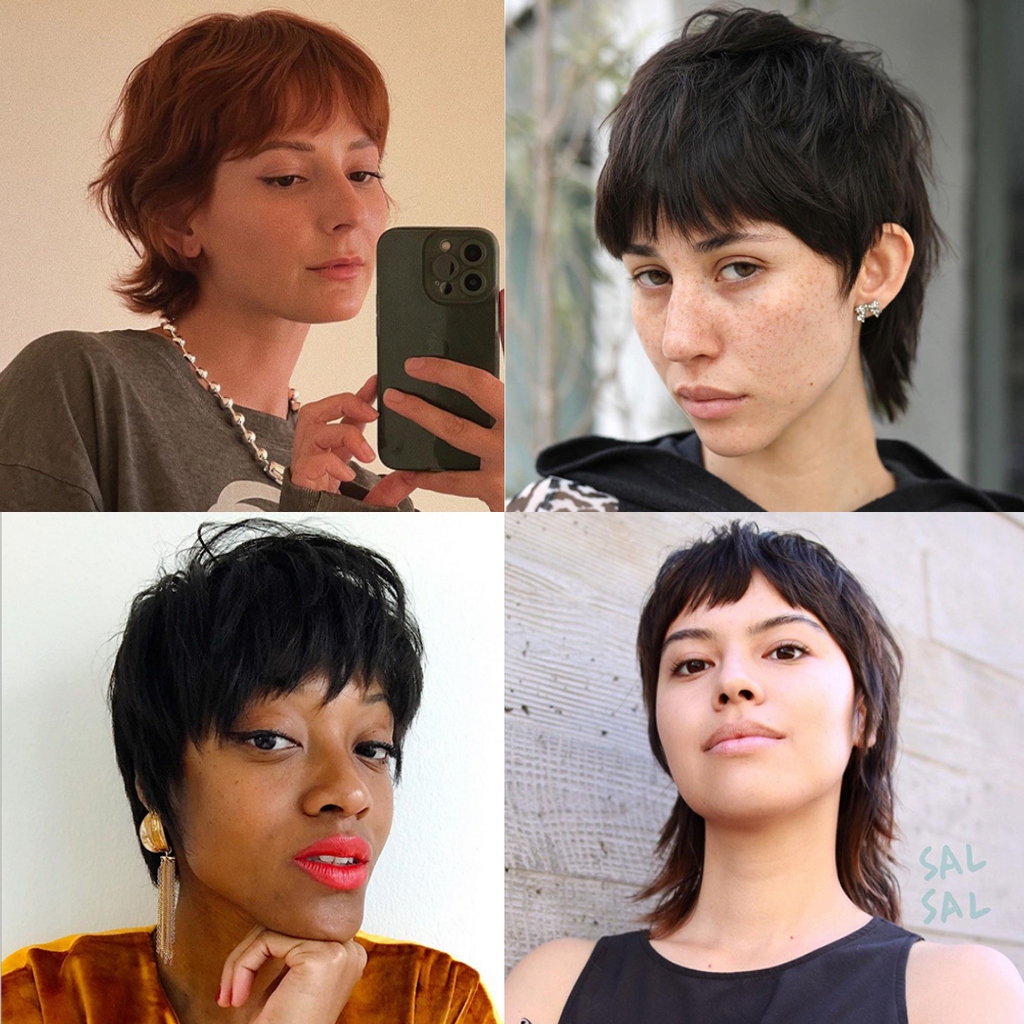 The Mixie—Everything You Need To Know To Cut The Look
We've seen the mullet, we love the pixie, we've even mastered the Bixie—NOW, meet the Mixie. Our trend forecasters are on the pulse and spotted this new mullet + pixie hybrid all over social media. Keep reading to learn the ins and outs of the cut that will be filling your books this season.
Photo credit: Instagram via @hirohair
What Is A Mixie? (AKA—Mullet + Pixie)
The unique cut is a perfect blend of shabby chic with a modern twist. The Mixie is a mullet and pixie cut that can be completely customized from front to back. Your client can choose if they want more of a "mullet Mixie" or "pixie Mixie" by deciding how long they'd like their fringe, layers or perimeter. 
Key Elements Of A Mixie:
Cropped fringe
Soft, defined texture (real & faux)
Tapered neckline
Short layers 
Graduation in length
Cutting A Mixie: 
You want to accentuate the essence of both a mullet and a pixie. This requires adding (and in some cases eliminating) texture and weight in certain areas. 
Recommended Scissor: ARC™ Scissors Phantom II 
Transitions effortlessly from wet to dry cutting—this is key to create precise layers and texture for a Mixie.
Precision tip is designed to point cut tight corners and hard to reach angles.
Blades are razor-sharp through entire shaft to eliminate snagging and tugging. 
Ball bearing pivot creates even tension for controlled, even cutting. 
Get 15% OFF our Phantom II—use code Mixie15 at checkout!
 Recommended Texturizer: ARC™ Scissors Symmetry 30/2 Reversible Blender
Removes 15-20% of hair—perfect amount for detailed Mixie texture. 
Reversible design allows blades to be used at any angle on both sides.
30-tooth construction allows for easy slide cutting without pulling or ripping hair. 
Get 15% OFF our texturizers—use code Mixie15 at checkout!
#Mixie trending on IG: 
Photo credit: Instagram via @alyssainthecity
Photo credit: Instagram via @salsalhair
Photo credit: Instagram via @mouseybrowne
Photo credit: Instagram via @ursulolita
Photo credit: Instagram via @coiffeurstory
Photo credit: Instagram via @inthing_
Photo credit: Instagram via @endlesslyloveclub  
Celeb Mixie Sightings:
Gabrielle Union-Wade by @tashareikobrown
 Photo credit: Instagram via @tashareikobrown
Rihanna
Photo credit: Instagram via @badgurlriri
Lisa Rinna by @sallyhershberger
Photo credit: Instagram via @sallyhershberger