How To: The Viral Butterfly Haircut For Shoulder-Length Clients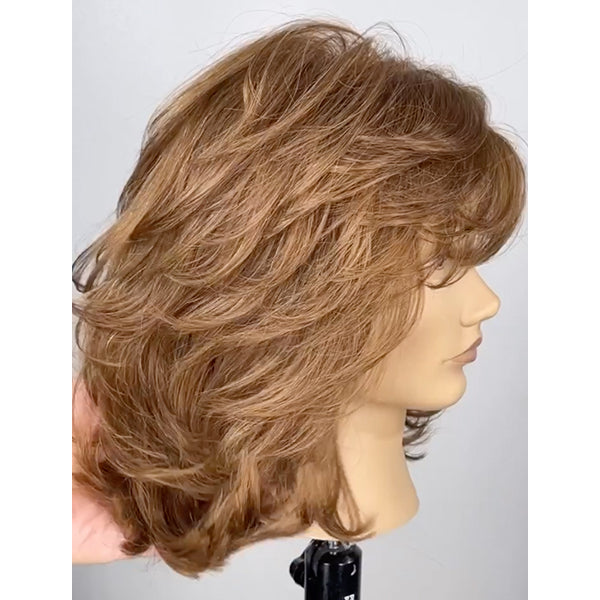 Learn The Trending Butterfly Haircut With These Easy Steps:
The butterfly haircut is the ultra-sexy, volumized, layered look that has been viral for over a year with NO signs of stopping. But, what if your lob client with a shorter length wants this haircut? Learn how to adjust this viral cut for shoulder-length clients with tips from the artist who made it viral, ARC™ Scissors Artistic Team Member Justin Toves-Vincilione (@ahappyjustin)!
 Step 1: Apply a cutting aid and create triangle section at the fringe.
Step 2: Create three vertical subsections, starting with the center section to use as your guide. To ensure precise, clean lines Justin uses his go-to, ARC™ Scissors Master Series PARAGON II. P.S.: Keep reading to learn why the PARAGON II is Justin's go-to for his butterfly cuts!
Step 3: Pro Tip: Rehydrate the hair as necessary to ensure the haircut stays consistent.
Step 4: Start taking vertical sections on the left side, overdirect them forward and cut using the fringe as your guide.
Step 5: Repeat this layering technique on the opposite side.
Step 6: Isolate the nape area and continue layering on the occipital and crown areas.
Step 7: Pro Tip: Use the layers you just cut as a length guide for your nape section to create the shoulder-length style.
Step 8: Overdirect everything forward at a 45 degree angle and cut to create more layers and a round silhouette.
Step 9: Finish by applying a mousse, blow-dry primer and round brush to bring the style to life.
Designed for s

mooth, razor-sharp cutting performance on dry and wet hair
Always 100% handmade in Japan with Master level Super Gold steel
Expertly honed by Japanese scissor craftsmen using an advanced tempering process to increase performance and edge life
Ergonomic, balanced handle for extreme comfort
No snagging or pulling with flush-mounted tension adjuster
Optimized for precision line work and slide, slice and point cutting techniques