2 Mistakes To Avoid When Cutting Blunt Lines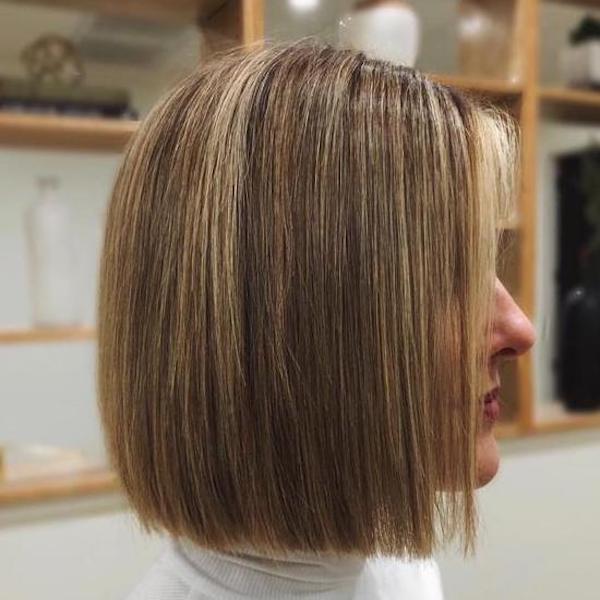 When your end goal is to achieve perfectly blunt lines, even the smallest mistake will reveal itself in the finished haircut. That's why it's super important to use different angles, body positioning and tools to prevent uneven results and ensure softness with precision.
ARC™ Hair Architects Matt Swinney and Chris Jones identify 2 common mistakes to avoid when cutting blunt lines and (most importantly!) how to fix 'em.
Unwanted Graduation
Everything you do impacts blunt lines, warns L'ANZA Global Artistic Director Matt Swinney (@matt.swinney). "The most common mistake is using fingers or a fine tooth comb to hold the hair because both will create graduation," shares Matt.
"Tension, elevation and overdirection will all create some form of graduation." Here's what he recommends to achieve perfectly blunt lines with dry-cutting—hold the hair at zero elevation using a wide tooth comb and chip 1 to 2 inches into the ends.
Matt Swinney recommends the ARC™ Scissors Phantom 6" for both dry and wet cutting. "The weight and balance of these shears make it so versatile when cutting."
ARC™ PHANTOM II
Lack of Visibility
Correct body positioning is critical when cutting blunt bobs and lobs. Chris Jones (@chrisjones_hair) believes 75 percent of a blunt bob should be cut dry and from the profile, not from behind the client—cutting from a profile position increases visibility. "Cutting the sides dry allows me to see the exact length and line," shares Chris. "This eliminates having to guess how the hair will lay when clients style their hair at home."
To maintain softness on blunt lines with precision, Chris recommends cutting the outline on dry hair with ARC™ Scissors Symmetry 10/10 Reversible Texturizer, ten-tooth texturizing shears made of 100 percent handcrafted Japanese steel. 
ARC™ NEW! SYMMETRY 10/10 REVERSIBLE TEXTURIZER


Scissors Used
ARC™ Symmetry 10/10 Reversible Texturizer