3 CUTTING TECHNIQUES FOR CREATING TEXTURED FRINGE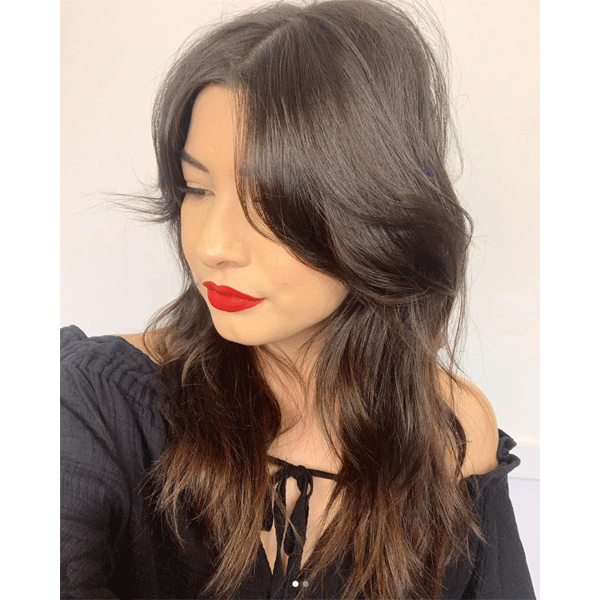 3 Go-To Cutting Techniques To Create Fringe With Movement 
Picture this: A client comes in for their first post-quarantine appointment and they want a major change—what do you suggest?  If you've been glued to Instagram like we have, you might have seen Briana Cisneros, aka @brianacisneros, share her fringe cutting tutorials and we can't get enough. Scroll down to check out Briana's three go-to techniques for creating fringe with texture and LOTS of movement.
Check Out The Video From Instagram Below! 

Scissors Used:
ARC™ PARAGON II
Start By Using Natural Fall To Determine Sectioning
Briana sections by following the natural fall of the hair to avoid forcing it into place. This will help clients style their hair at home without over-manipulating it. Here's how to find a natural break:
Comb the hair smooth and take a section from the hairline to just behind the ear using a horizontal parting.
Hold the section with minimal tension and lift it up until the hair starts to fall naturally (a vertical parting separates the section into two). The hair that is in front of the parting, closest to the face, will be the fringe section.
1. Create Separation With Slide Cutting
For the outer corner of the fringe, Briana uses a slide cutting technique to create separation between the bangs and the rest of the haircut. Slide cutting will create Vs, which give the fringe more room to move naturally around the hairline.
2. An Open And Close Technique = Razor Cutting Results 
Want to give fringe softness but don't have a razor on hand? No worries! Briana does a subtle open and close cutting technique using her PARAGON II from ARC™ Scissors o create softness and movement without switching tools. "My PARAGON II from ARC™ are great for this technique because the blade is sharp from the apex to the tip. So when I use a soft gliding technique, the scissors glide through the hair effortlessly instead of pulling and snagging the section," she shares.
3. Detail With Point Cutting
Briana point cuts into the perimeter to create more negative space and separation for additional movement and texture.
Check Out More Fringe Cutting Videos From Briana On Instagram!